11 LPs und CDs produzierte EDDY F. MÜLLER u.a. unter dem Pseudonym BIRDY. BIRDY-Musik wurde von dem Soundtrack - Spezialisten und der Music-Library SELECTED SOUND / EMI, Hamburg in über 2.000 Filmen, Videos und Werbespots verwendet. Library Music war deshalb viele Jahre das Thema, für das sich EDDY F. MÜLLER engagierte. In den Werbe-Jingles bekannter Produktmarken hörte man zwar häufig seine Musik, aber Eddy fühlte bald die Sehnsucht nach einem Projekt, dessen Musik an keinen Verwendungszweck gebunden ist.
Angeregt durch die TV-Dokumentation "Ginkgo, Blätter der Hoffnung", kreierte EDDY F. MÜLLER das musikalische Unternehmen GINKGO GARDEN.
*

Soundclip "Hover High" [MP3, 908 KB]
Dieser BIRDY-Titel war 1980 Nr. 1 der Hörer-Charts "Schlager-Rallye" des Radio-Senders WDR 2, Deutschland.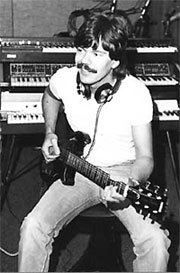 EDDY F. MUELLER produced 11 LPs and CDs under his pseudonym BIRDY. BIRDY music was used by the soundtrack specialist and music library SELECTED SOUND / EMI, Hamburg, in more than 2,000 films, videos and commercials. That is why library music was the subject Eddy had completely committed himself to for many years. One often heard BIRDY music in jingles of well-known products and famous brands, but nevertheless Eddy had a longing for a different project: music without being bound to a special purpose.
Inspired by the German TV documentary called "Ginkgo, Leaves Of Hope" EDDY F. MUELLER created his musical enterprise GINKGO GARDEN.
*

Soundclip "Hover High" [MP3, 908 KB]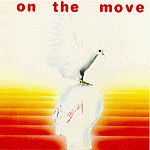 BIRDY >ON THE MOVE< LP
SELECTED SOUND ST 127
out of print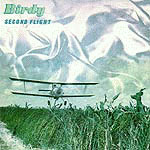 BIRDY >ON THE MOVE< LP
SELECTED SOUND ST ST 132
out of print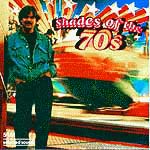 BIRDY >SHADES OF THE 7Os< LP
SELECTED SOUND ST 5151
out of print